Medical Construction & Design | Craig Beam Selected as President of Petra Integrated Construction Strategies
Craig Beam has been selected as Petra Integrated Construction Strategies' new president. Beam will join Petra ICS at the end of November, and will be based at Petra ICS headquarters in La Palma, California.
For over 40 years, Beam has been a thought leader in the healthcare real estate, planning and construction industries. He has overseen the development and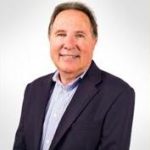 management of a broad range of real estate with a focus on healthcare and institutional projects. His work includes the development of hospital, medical office and ambulatory facilities. In addition to his project experience, he has led numerous strategic planning, portfolio restructuring and merger and acquisition transactions for major health systems.
Beam began his career in real estate in 1977 as chief financial officer of Concordia Development, a real estate development company based in Southern California. In 1983, he took over as president of the family firm, Beam & Associates, with overall responsibility for the consulting, development, leasing and brokerage divisions. While at Beam & Associates, he developed a client base of major health systems, including St. Joseph Health, Ascension Health and Dignity Health. More…